Medical Spa in Ottawa
Don't just live, LIV well.
At LIV Wellness Lounge, you'll experience a unique approach to aesthetic and wellness services. We are a high-end medical spa in Ottawa with a special approach on what a "med spa" can truly be. Our team combines our expertise with an energetic, inviting atmosphere to make you feel at home and leave you feeling better-than-ever. We view our relationship with patients like a partnership—us as an experienced provider and you as a valued friend.
LIV Wellness Lounge
Our Role in the Community
Not only are we big on building relationships with our clients, but we prioritize our relationship with our communities. A big part of our passion is making our qualified providers and services accessible to these areas.
We continue to be involved as a positive member of the LaSalle and Ottawa communities through local fundraisers, charities, and events.
2
State-of-the-Art Locations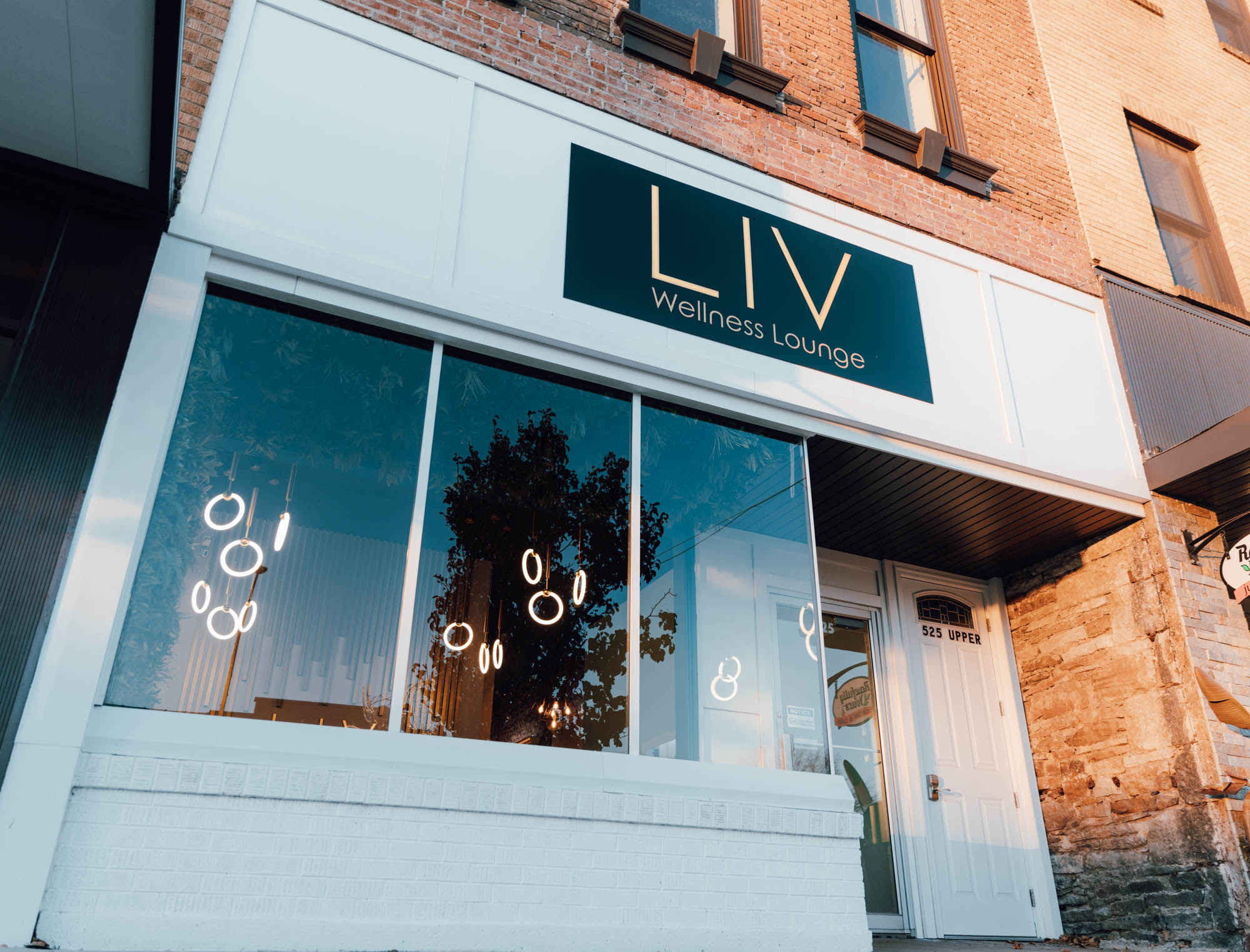 7+
Highly Experienced Providers
1000+ 
Happy Clients Per Year
Medical Spa in Ottawa
Get a virtual consultation
Designed by our aesthetic and wellness experts, this tool provides immediate treatment recommendations customized to you.
Featured Services
LIV Wellness Lounge provides your go-to aesthetic or wellness treatments and the latest advancements in our industry. We offer a wide variety of face, body, and wellness treatments at our medical spa in Ottawa. Learn about our most popular treatments below.
Treated Conditions
With so many options, it's hard to know the best approach for a specific condition/concern. Our professionals will work with you to determine the best options for you based on your unique concerns and goals. LIV Wellness Lounge provides services to treat conditions for face, body, and overall wellness. 
This Month's Specials
Medical Weight Loss
All month
Startup fee waived Includes Blood Work & EKG
10% off MIC, B-Complex Shot 4 pack
All month
Get Out My Weigh Cocktail: $25 off
All month
Skinny Dip IV: $25 off
All month
Emtone Thighs: 25% off
All month
Book Now
Before And After
Stellar Results
Clients who visit our medical spa in Ottawa place their trust in us, and we deliver.
"I have been going to LIV Wellness since August of 2021. I went for some help with weight loss and continue to do so. I have also tried their a couple different wellness cocktails. I have to say my energy level has improved greatly. Recently, I had a HydraFacial with Lexi. My face feels so smooth and soft. Everyone is so friendly. Thank you everyone for always making my visit to the lounge so pleasant and wonderful."
– Cindy P.
"Just went for the first time with my boyfriend to get IV therapy- wow we are blown away! They are SO friendly and welcoming. We received a tour and they took their time and didn't rush even when we were their last customers of the day. We are already feeling energetic and relaxed after our treatment. Small things like hand warmers, sparkling water, recliners and heated blankets show they go above and beyond to make sure you're comfortable. Elysia was amazing!!!! Will definitely be back :)"
– Macey H.
"This place is great! They listen & get you taken care of! I had IV Therapy for recovery after Covid! They got me right in & took great care of me immediately! So helpful & kind! Would highly recommend to everyone! Thank you!"
– Joanna L.
"LIV Wellness Lounge is an amazing place. The good quality, good value, professionalism, clean and on time , doesn't even begin to cover it. Sam and the girls make you feel right at home right from the start. They answer all your questions and ease any concerns that you might have. These girls are awesome. They all work well together and you can see they actually enjoy their jobs and each other. If you want to do something for yourself, give LIV Well Lounge a try. You won't go wrong."
– Lana H.
Get on your way to living well with LIV Wellness Lounge.
Ready to meet your aesthetic confidant? Book online and we'll see you soon!