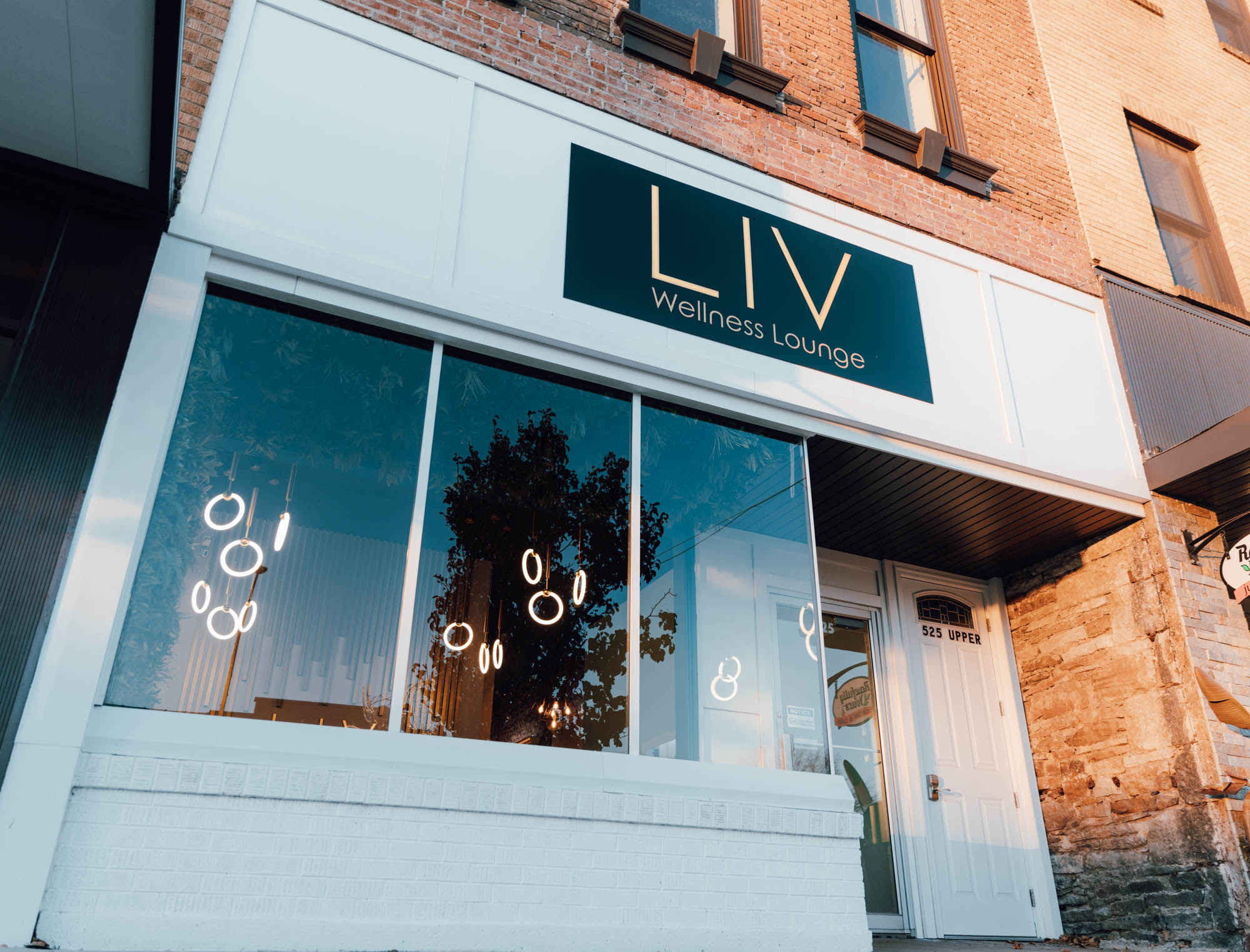 If you're looking for an aesthetic and wellness experience unlike any other, turn to LIV Wellness Lounge. As a luxury medical spa in LaSalle and Ottawa, we have a distinct philosophy on what a "med spa" can be. Our goal is to provide everyone who walks through our doors with a care experience that's truly unique. After all, our focus isn't on treating superficial issues, but instead on helping you achieve personal wellness—beyond the scope of traditional medicine. 
At LIV Wellness, we see our client relationships as partnerships. You're in the driver's seat, and we're here to support you. You could call us the ultimate wellness sidekick. The Robin to your Batman 🦸‍♂️ We want clients to feel involved and thoroughly enjoy the experience of working with us as we pursue your goals. It's your body, your wellness, and your experience—it's only natural that you're the one calling the shots! 
Not to sound too needy, but we're not like other medical spas. We're never going to push you towards treatments or shill the "hot new thing." Instead, we combine our expertise with your needs to find the best services for you. Your care will always be customized and tailored to your exact wellness goals. After all, you deserve nothing less 🥰
Upgrading Your Experience
This commitment to our clients is why we've decided to make some changes. We don't want to settle for anything less than spectacular and are constantly working to continue improving and providing our clients with an even better service. That's why, after looking for new ways to improve the experience we provide, we have teamed with Lifted Logic, a wave-making web agency in Kansas City, to bring you an amazing new way to engage with LIV Wellness Lounge!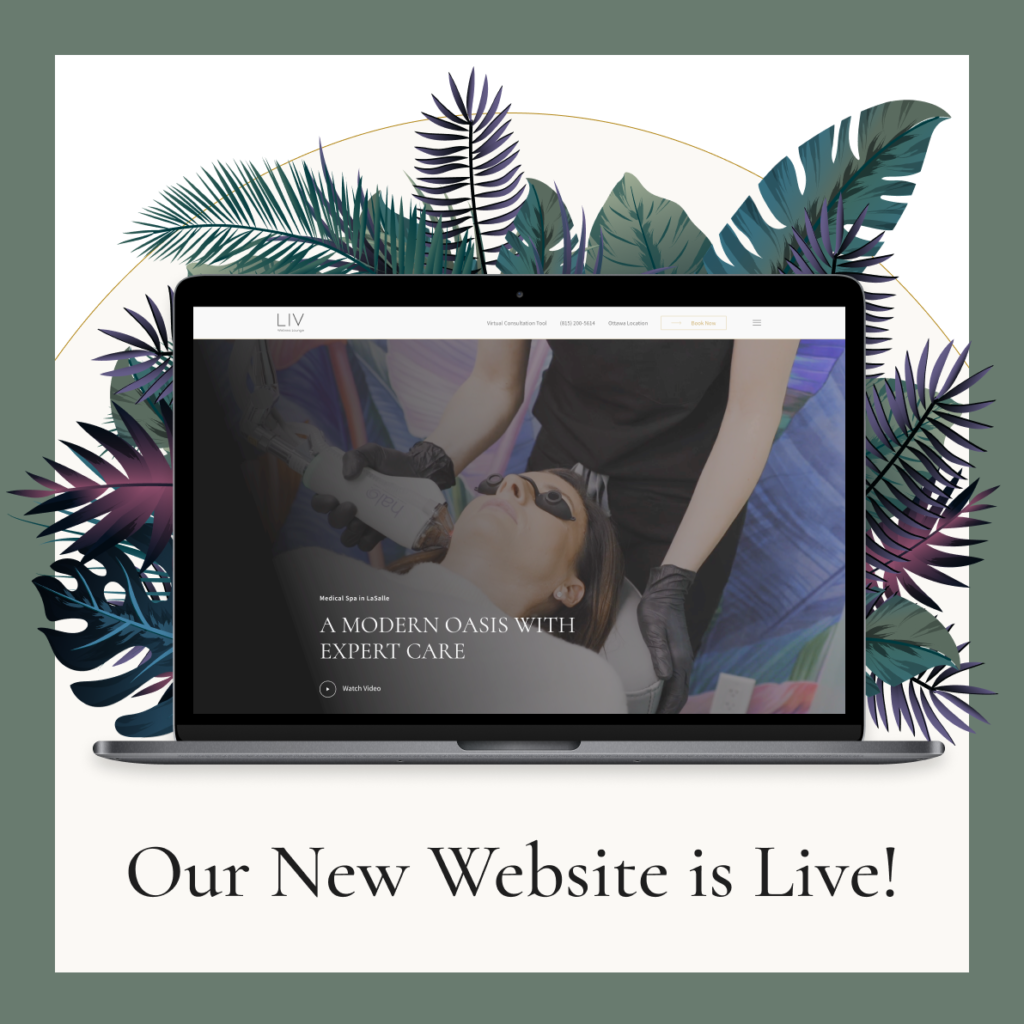 We're the first people to admit that many healthcare and medical settings can feel impersonal or even intimidating. LIV Wellness Lounge set out to create a space where we could foster an open, welcoming environment that doesn't feel sterile or boring. It only makes sense that our website captures that same warmth, paired with ease of access and quality, informative content to help you understand our services and capabilities.
So what all does this mean for you, our clients?
The Benefits For You
Previously, our website did a good job conveying the basics of what we offer to clients. With our new and improved website, clients will be able to do so much more—notably, engage with us more directly online! 
As with everything we do, we initiated this update with the goal of making your visits with us even more comfortable. You will have an easier time navigating our array of treatments, services, and treatable conditions online before ever coming in. We've made improvements to the intuitiveness of your user experience a primary focus of our digital revamp. You're welcome 😉
Our new virtual consultation tool allows you to identify key wellness & cosmetic concerns and plug them into our specialized digital consultation system. This tool processes your concerns and treatment needs and provides you with recommended treatments before connecting with a LIV Wellness provider. 
That way, when you begin your wellness journey with us, you are already coming in with an idea of what treatments may work best for you!
During the web design process, we also had a blast capturing real interactions between clients and our staff, and were able to highlight our technology and office. Best of all, our professional photoshoot allowed us to give potential customers an inside look at what they'll experience when they visit us in Ottawa and LaSalle. This, of course, includes unmatched care 😊
Our New Layout
During our meticulous web design process, we were able to capture the unique aesthetic and exciting visuals of our locations in Ottawa and LaSalle, bringing the engaging LIV Wellness Lounge vibe to our digital space. Accent walls for days 😎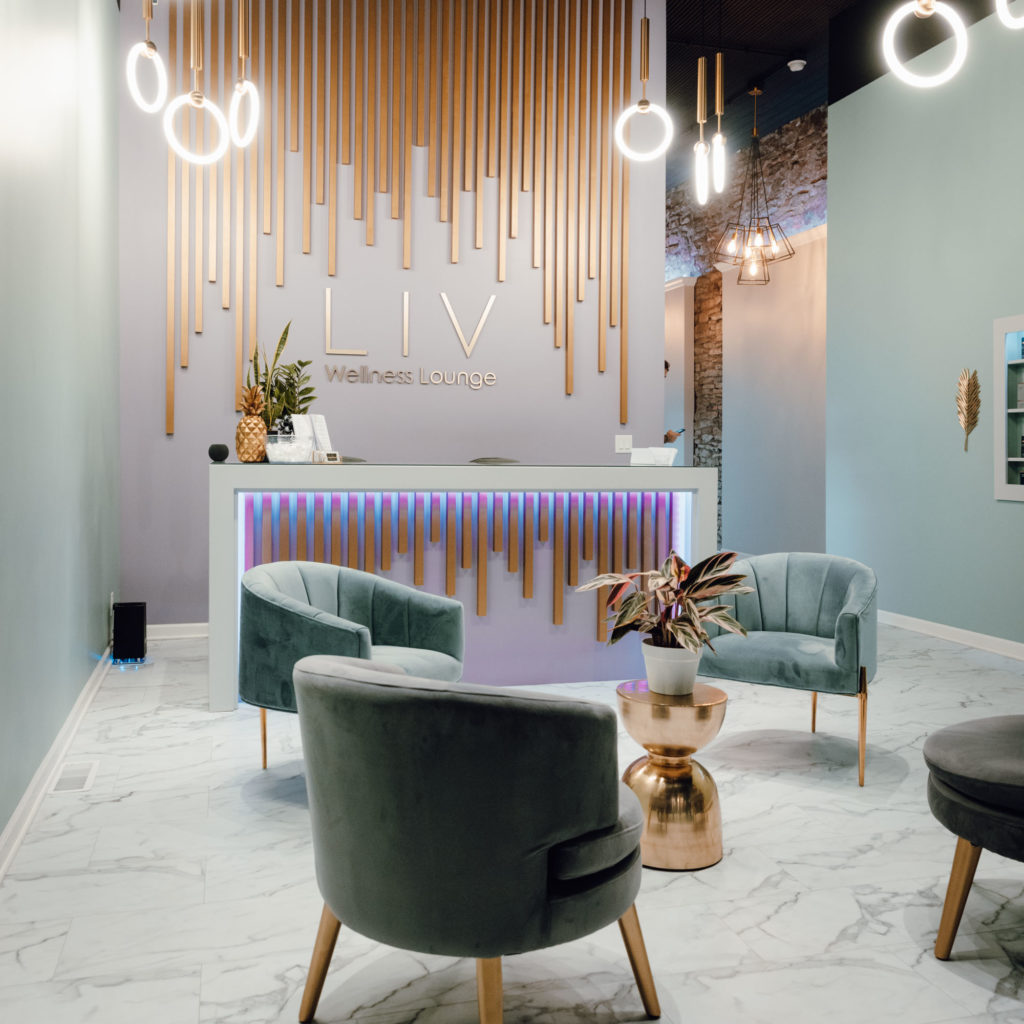 Even when our clients are just perusing our site to learn more about us and our service, we want them to have the same feelings of comfort and excitement they have visiting our stunning offices!
Our new site has made learning everything you need to know about our world-class wellness treatments as easy as a few clicks. From one convenient place, you can:
Learn more about our treatments for the face:
Learn more about our treatments for the body:
Learn more about our treatments for overall wellness:
Here's what Lifted Logic's lead project manager had to say when asked about her experience collaborating with the world-class team at LIV Wellness Lounge.
"LIV Wellness Lounge's passion for their clients—and their genuine investment in creating better, holistic wellness in their community—was apparent from the very start. If you're looking for a team of licensed professionals who can help you achieve your whole-self wellness goals PLUS want to enjoy a comfortable, exciting med spa experience, look no further than LIV Wellness!"

— Emma Levine, Lead Project Manager at Lifted Logic
Expertise in Wellness and SO MUCH MORE!
Knowledgeable yet fun and approachable, our team's goal is to make you feel welcome and leave you feeling better than ever 🤩 We view our clients as a partnership—us as an experienced provider and you as a valued friend. That's why we offer all your go-to aesthetic or wellness services and the newest advancements in the industry.
With this new website, we are investing in you, our clients. On each new procedure page, you find that we have addressed each and every question you might have, both visually and through text. You will never have to be unsure about what to expect, how to contact us, or which procedures might be best for you. 
Explore our new website for more information, and contact us or perform your virtual consultation to learn how LIV Wellness Lounge can help you!